So after introducing myself I have decided that I will actually whore me car

Specification:
Engine:
D15B2 with cone K&N filter on OEM rubber intake pipe.
Plan is to put either D15B JDM, B16xx or a mini-me over there.
Suspension:
OEM
Planning to put KONI STR.T because the car needs to be daily driven and comfortable enough for the little one and the missus. I am not that bothered anyway.
Exterior:
Pretty much OEM with exception of DTM mirrors that I have put there myself.
Interior:
Seats taken out and honda prelude ones came in on front. Back bench oem.
Plan is to put in a honda prelude centre console there.
Alloys:
Previous ovner decided that the car should have 17'' on it. Not into that at all.
Plan is to get some OEM 14'' or 15'' on the car... Either fat fives, fan blades, or something different. Still OEM though.
Rest is pretty much OEM so far, but depending on the funds there will be changes.
Pics: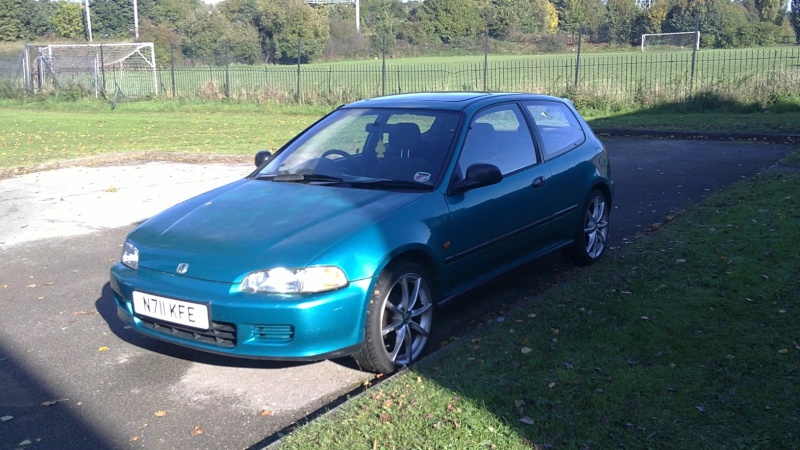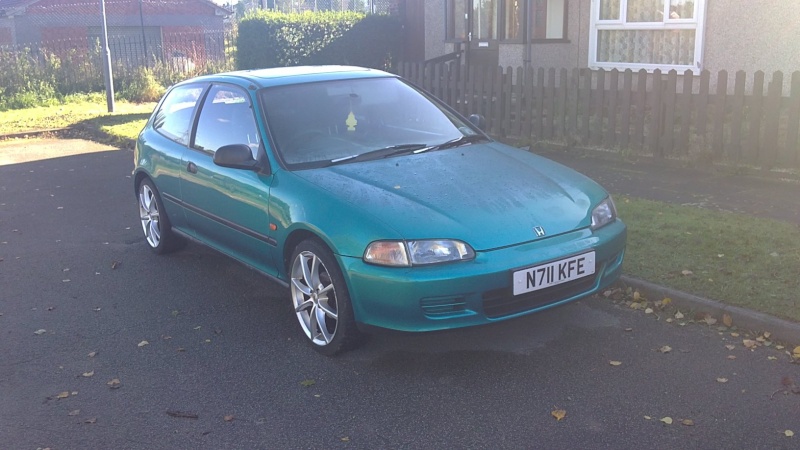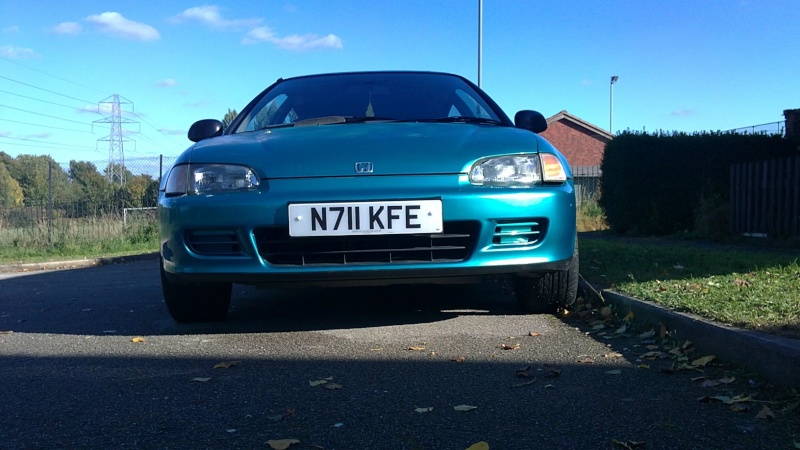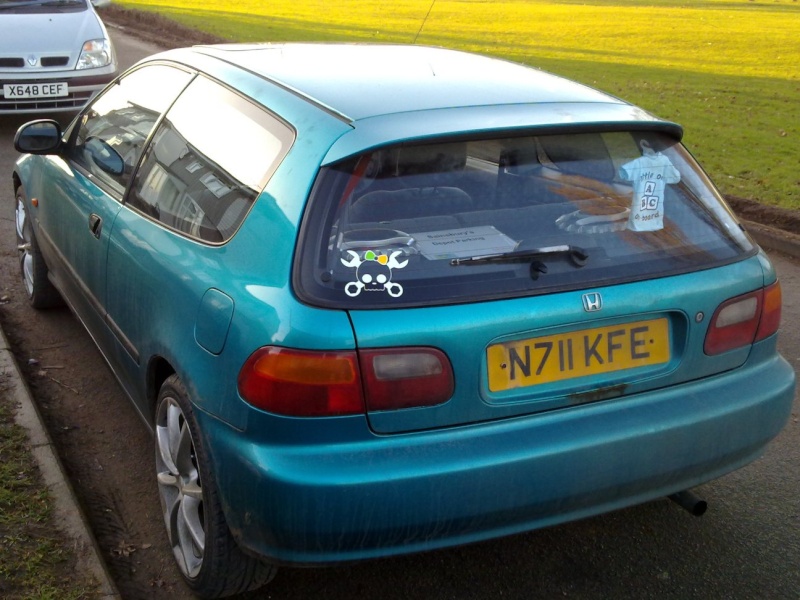 Unfortunately even if you are abrilliant driver other are not. At least not always. Car has been damaged on the... Work place car park! Of course cameras did not register it for the pure fact that... The only camera overlooking the area of the car park is broken (at least the mechanism that turns it) and looking away from where I have parked. So... I don't know who did that especially that I was going through the car park every day since that happened for 2 weeks and... There was no red car that would be broken as much as mine. So... Need to dig the money from my own pocket. And need to dig deep. Anyway that is how the car looked like on the damaged side: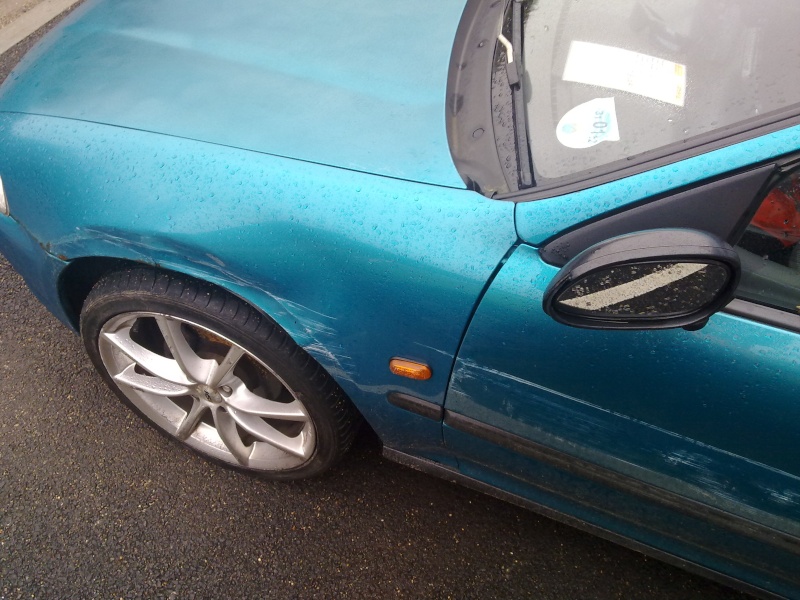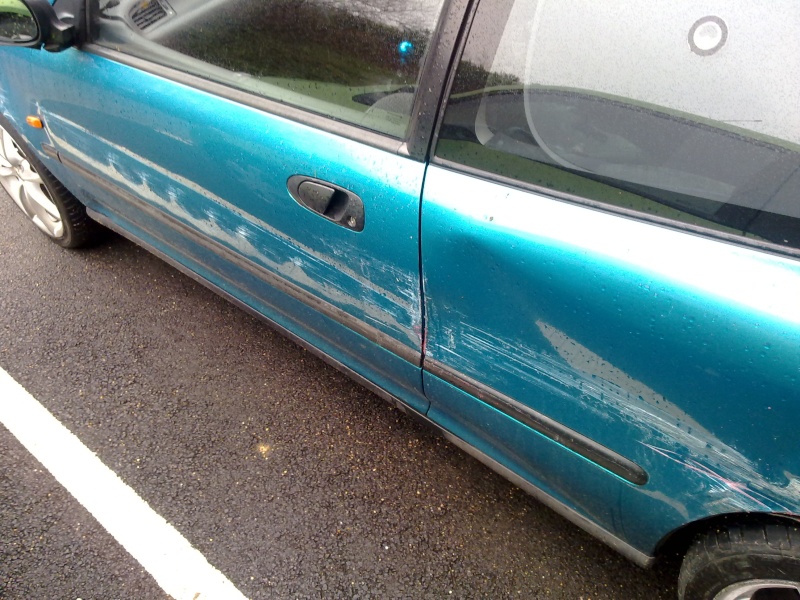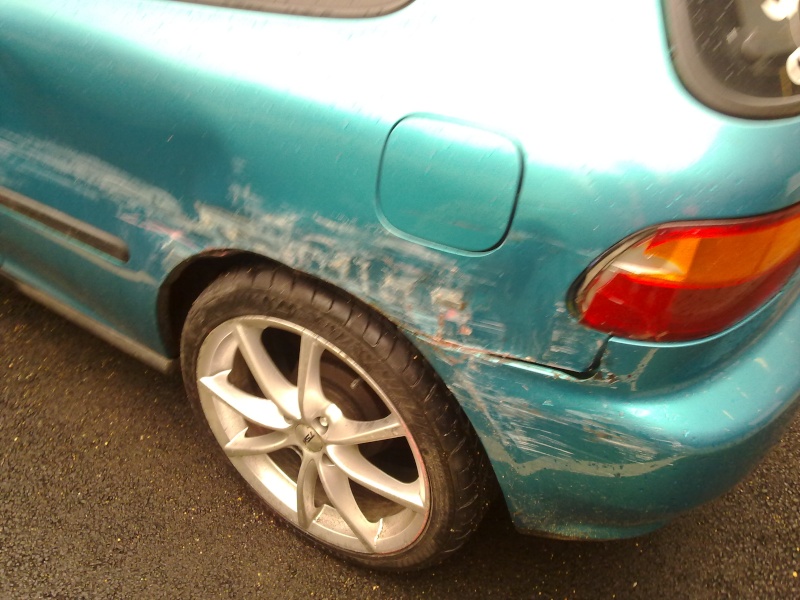 When I saw that I was like

and very close to sell the car cheap and buy something else. But... As much as I started to love this car I have decided that I wont let her die. So I have decided to repair her. Meanwhile it came out that the rear wheel arches have rotten, so I had to stop the paint job and let the bodyshop just pull out the bits that were going inside and weld the arches, so the car would pass its M.O.T. that was lurking close. At the moment the car has few bits that has been painted in different paint just no to rot too much. At some stage I will deal with filling the bits that need the filler and then it is just the case of paintjob and de rusting some bits and bobs.
My friend has some honda prelude seats that he did not need for his car (he bought leather ones), so I nicked them and installed in my civic... See below

OEM's still in.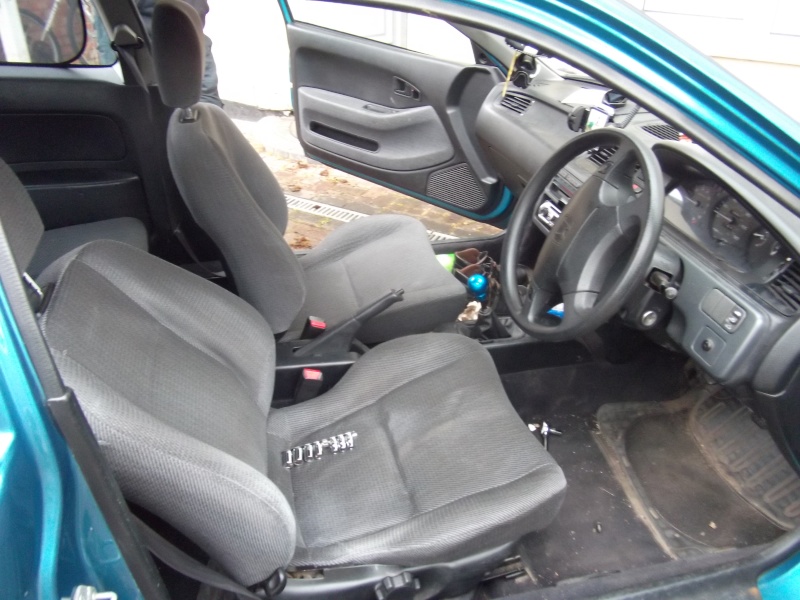 First bolt out.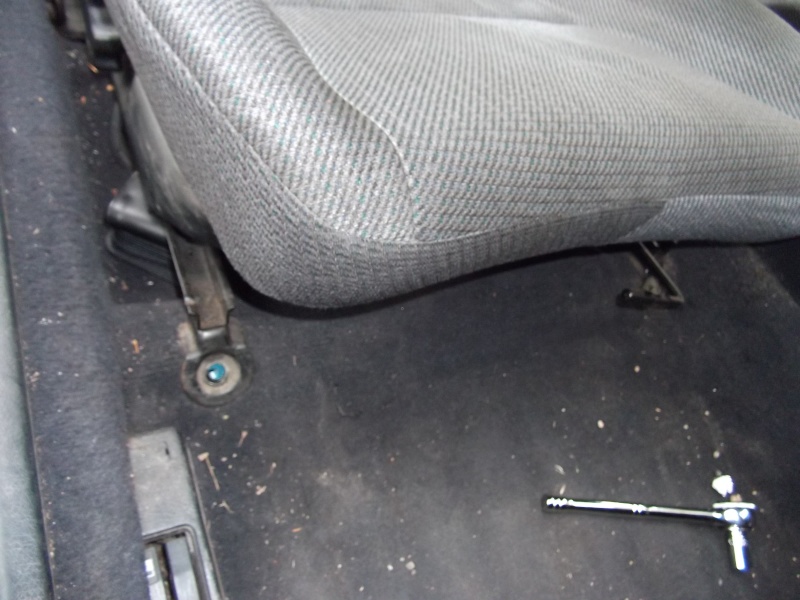 Drivers seat out. Dirty as f00k.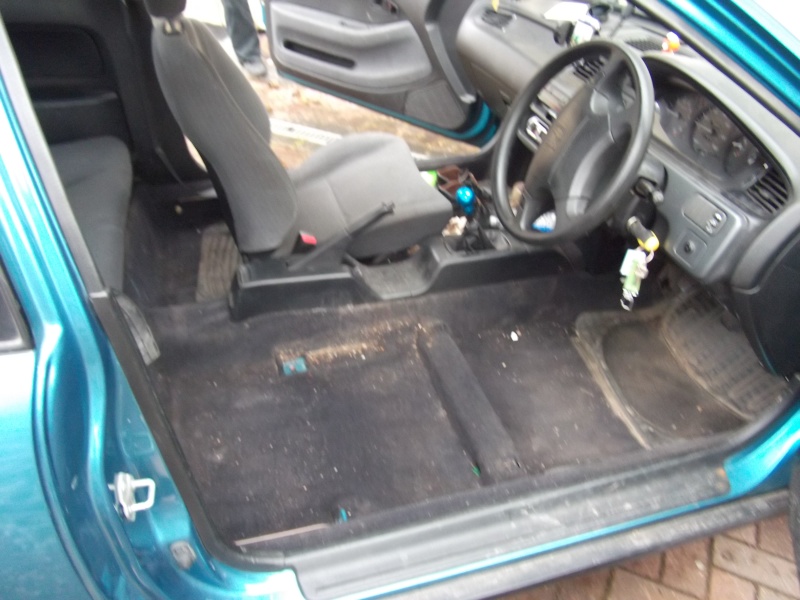 Centre console out (was supposed to put prelude console straigh in, but did not have enough time).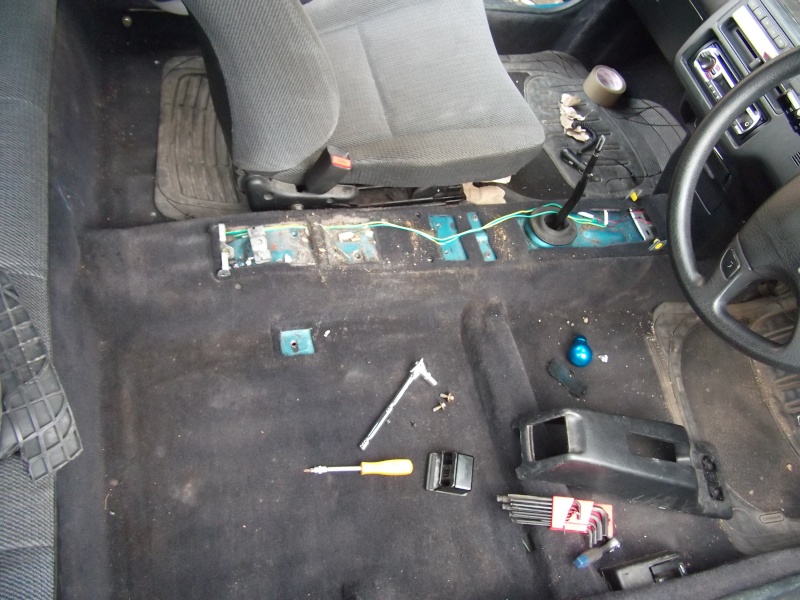 Both seats out.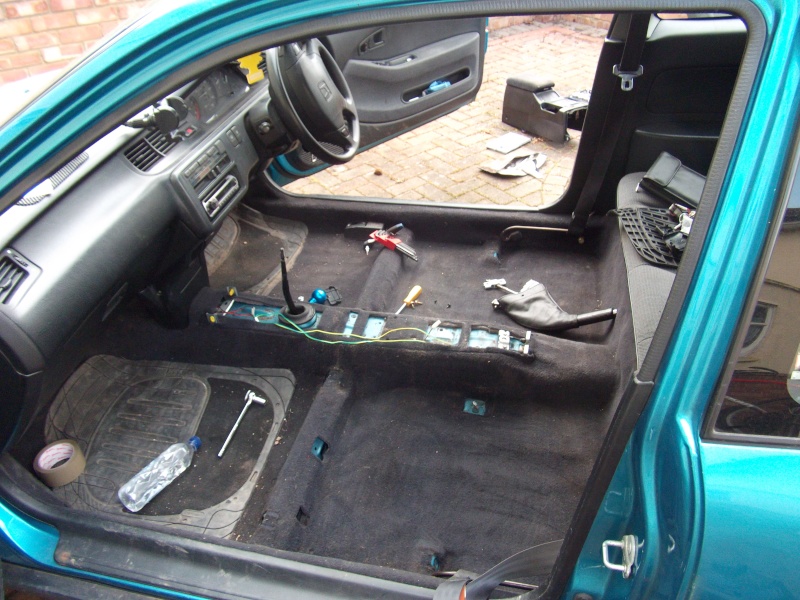 Prelude ones in.
And then the mirrors showed up: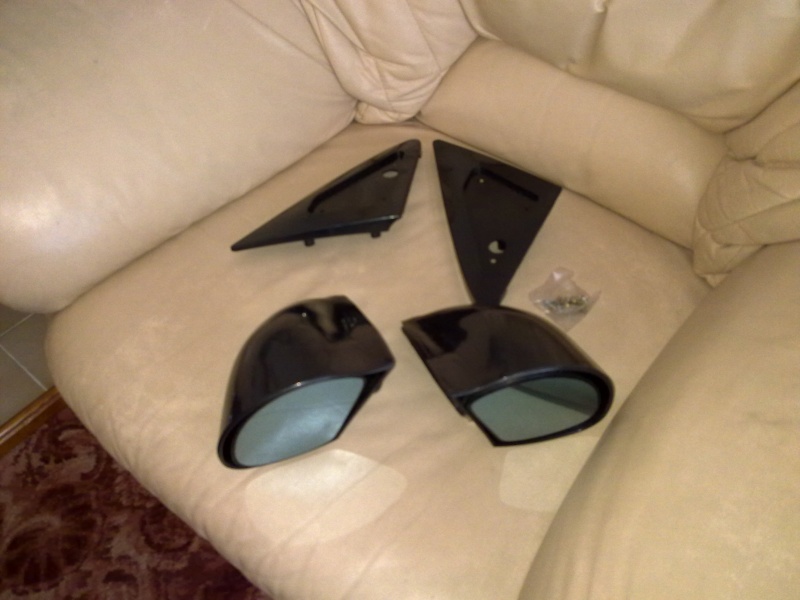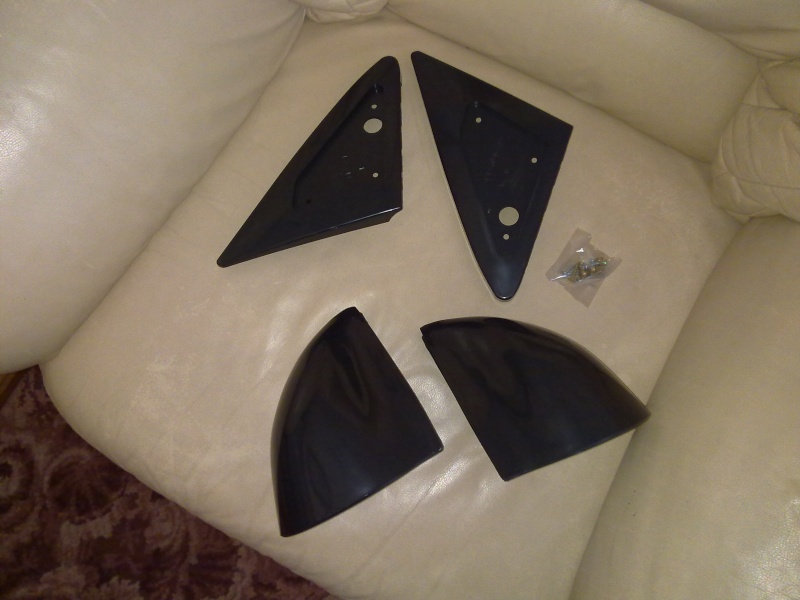 On the car then:
At the moment that is about it. Comments welcome + ideas for fixing, etc?